Bright Fourth of July Ideas for the Family
Posted in Homeschool View on Thursday, July 1, 2010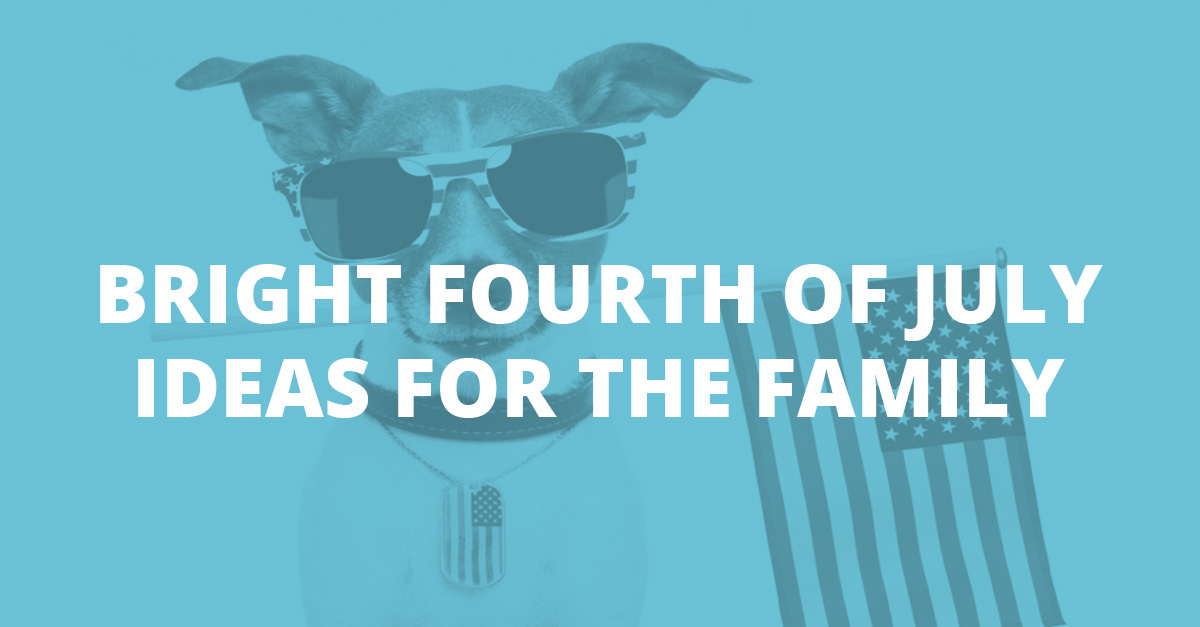 Tired of the traditional Fourth of July cookouts and fireworks, or wish you knew of a more creative way for your family to celebrate the holiday? Fortunately, there are plenty of options to pay tribute to the Fourth in a memorable fashion. Here are a few that are perfect for homeschooling families.
Plan a Patriotic Bike or Pet Parade. If designing a float is not up your alley, consider holding your own Fourth of July parade of bikes. Have each child on the street spiffy up his or her bicycle in red, white, and blue streamers, signs, and decorations and take a "freedom ride" down the street. Invite area kids to participate and give a prize to the child with the most spirited bike, tricycle, or wagon. Encourage parents to stand along the parade route and cheer on the "floats."

You can also plan a parade with your neighborhood's family pets. Invite kids to enter their family's furriest or scaliest creature in a neighborhood march and decorate the animals in Fourth of July attire and accessories. Good ideas for patriotic pet gear are hats, collars, harnesses, tutus, bandanas, loose-fitting tops and vests, and loosely tied bows and ribbons. Stress that only pets that are safely attired and decorated will be allowed and award a prize to the most patriotic pet and handler team.

Stage an Old Glory Olympics. Get your family's blood pumping this Fourth by holding a flag-themed Olympics. Events can be athletic, such as a pass-the-flag relay, or just plain silly, like a race for competitors to get a tiny paper flag out of the middle of a cupcake without using their hands. Olympians can also race to raise a flag on a flagpole or play a matching game in which they pair flags from around the world with their countries. Other ideas include flag bingo, a flag-themed scavenger hunt, or "Pin-the-Star-on-the-Flag." Serve lemonade and treats and award homemade medals to the winners.

Craft an Uncle Sam Wreath. If your family prefers to beat the heat this holiday by staying inside, suggest reading about the history of the United States using a family-friendly resource like the American Adventures Series from Alpha Omega Publications®. Then, celebrate your newfound knowledge with a patriotic art project.

Did you know the real Uncle Sam was a New York meat packer named Samuel Wilson? During the War of 1812, Sam Wilson shipped barrels of meat to the U.S. Army, all stamped with the initials "U.S." The troops began joking that the shipments were gifts from "Uncle Sam" Wilson, and the nickname stuck. Over the years, "Uncle Sam" has become a familiar face representing U.S. patriotism.

Your child can celebrate this spirited symbol by crafting an Uncle Sam wreath. First, trace a large dinner plate on a piece of cardboard or use the cardboard that comes with a frozen pizza. Then, trace a smaller circle in the center and cut that out, leaving a hole in the middle about the size of a dessert plate. The border should be 1 to 2 inches wide.

Now, have your child cut out several strips of red, white, and blue construction paper, roll them up, and glue or tape them together to form a paper chain. Glue or tape the chain along the outer edge of the cardboard, going all the way around, and leave an opening in the bottom center for Uncle Sam.

Finally, you need a picture. One option is to look online for a free printable version of Uncle Sam. Otherwise, have your child sketch it himself with help from an elementary art book like I Can Draw People or Art Ideas. The picture should measure at least eight inches tall on construction paper or cardstock. Now, color the image with crayons or markers and glue or tape the hat to the bottom of the wreath, letting the face hang off. The wreath is now ready for hanging and announcing your family's patriotism!

Does your family have any tried-and-true traditions for having a star-spangled holiday at home? Please share them in the comment field below!