Community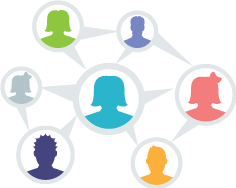 Whether you're new or a long-time homeschooler you'll appreciate the opportunity to join AOP's growing online and local communities. We have active groups, daily blogs, guest contributors, links to local groups, events and more to help you find what you need to grow and develop as a homeschool family. It's easy to receive daily notes and updates from our community, engage in dialogs, find local events to attend, learn and share your experiences with others just like you.
Recent News From Our Blog
YouTube CEO Gives Parental Advice on Watching Videos
Posted in Homeschool View on Monday, December 9, 2019
51-year-old Susan Wojcicki, who has been the CEO of the world's leading video-sharing platform since 2014, has five children and admits her younger children are limited to watching videos on YouTube Kids, which is designed for children younger than 13. She also believes in monitoring her children's time consuming online content.
Read More
25 Ways to Keep Spelling Fun
Posted in Homeschool View on Friday, December 6, 2019
Although your child isn't expected to know how to spell every word in the English language, spelling is an important aspect of a child's education. However, that doesn't mean it needs to be boring. Try these 25 spelling practice ideas from Caitlin Hynst to keep spelling fun for your homeschool students.
Read More
Connect With Homeschooling Parents In Your Community
Alpha Omega Publications® strongly encourages homeschoolers to participate in local homeschool support groups! What is a homeschool support group? Support groups may be clubs, co-operatives, or associations that have their own, unique characteristics.
Find Your

HOMESCHOOLING GROUP
Learn About Other Homeschooling Organizations
Find a state homeschool organization to get help about homeschooling legally in your state, attending homeschool conventions, or connecting with other homeschool families in the area where you live.
View Our

DIRECTORY
Alpha Omega Publications' Homeschool Convention Calendar
Want to make homeschooling easier and more exciting this year? Then plan on attending a Christian homeschool curriculum convention.
Sign up for Free
Homeschool eNews
Stay up to date on exclusive sales, new releases, contests, giveaways, homeschooling news and more!
Hear What Families Are Saying About Us
"What a blessing for AOP to offer this monthly plan. My son had wanted to try Monarch for a long time. We just never could swing the lump sum for the school year. This way, it's a small monthly payment. He loves it and so do I! Thank you!!!"
View

MORE REVIEWS