LIFEPAC® 1st Grade Bible Unit 3 Worktext
Product Id - BIB0103 ISBN: 9780867171037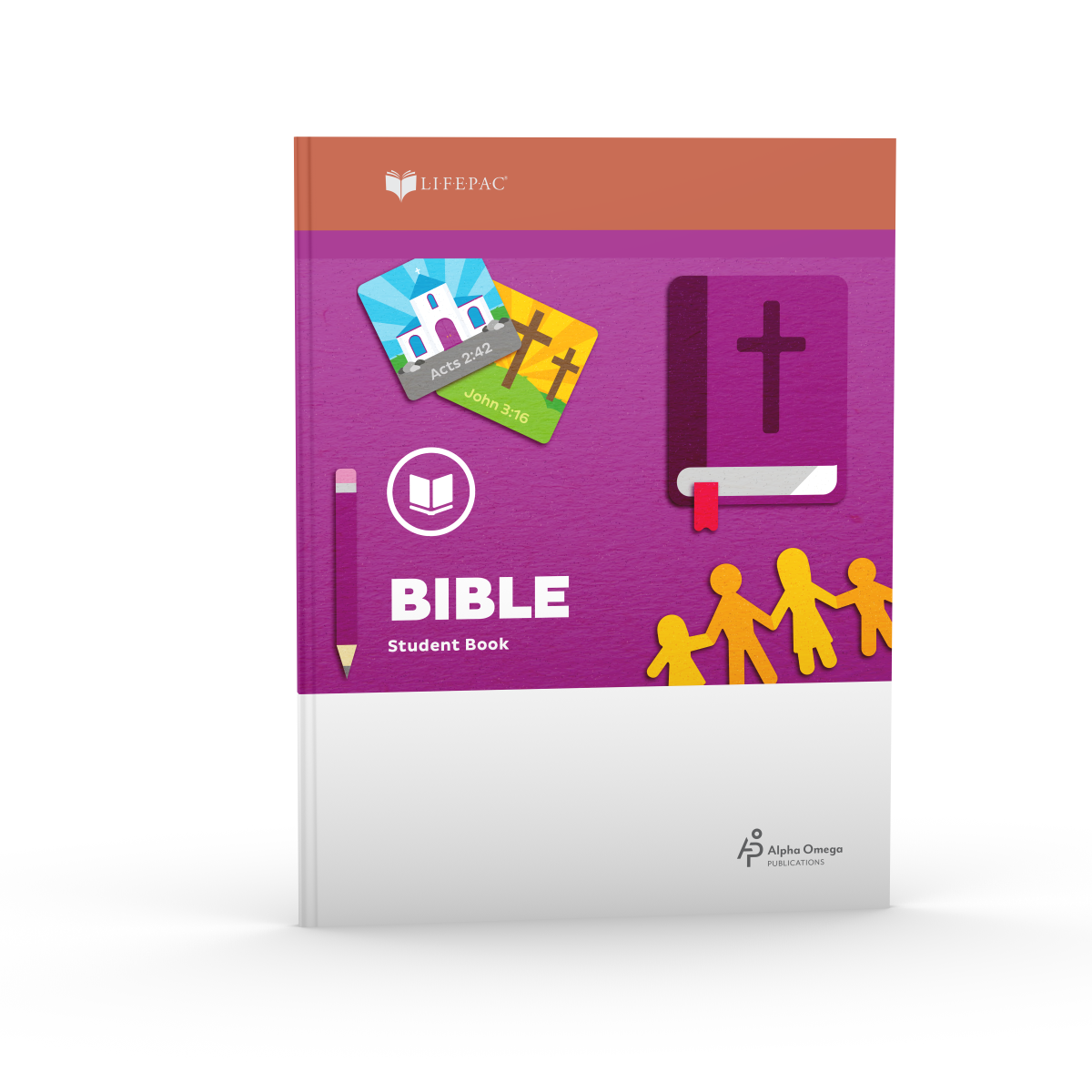 Want to teach your first grader how to pray to God? Then get the LIFEPAC 1st Grade Bible Unit 3 Worktext! This colorful, consumable booklet contains Bible-based lessons which will help explain and encourage prayer in your child. Topics in this Alpha Omega curriculum include meditating, talking to God anytime, and more. Three lessons and tests are included.
Description
Does your first grader know what prayer is and how to pray? Do you want to teach him how to talk to God—but not sure how? Alpha Omega Publications has the perfect answer for you—the LIFEPAC 1st Grade Bible Unit 3 Worktext! This brightly illustrated, step-by-step worktext teaches the basics of this fundamental Christian act with solid Scripture-based content. Fun, hands-on drawing activities, easy-to-follow exercises, and simple writing practices are all included in this valuable worktext. This third, in a series of ten, first grade Bible worktexts covers and explains topics like asking God for help, thanking God, learning the Lords Prayer, listening to God, praying anytime of the day, and much more!
There's more included too! The LIFEPAC 1st Grade Bible Unit 3 Worktext has easy-to-do, age-appropriate lessons that include coloring pictures, completing circle-the-answer questions, and reading short Bible verses (KJV). And unlike massively-sized textbooks, this slim, encouraging Alpha Omega curriculum will motivate your child to complete consumable lessons with its smaller size! Can't you just imagine the sense of accomplishment your child will enjoy as he finishes this worktext in three to four weeks? And on top of all of that, this LIFEPAC worktext uses proven mastery learning techniques and consistent self tests to reinforce concepts and solidify comprehension—plus one removable teacher-administered unit test. So, don't be afraid to teach your child how to pray—it's easy and fun when you use the LIFEPAC 1st Grade Bible Unit 3 Worktext. Get yours today!
Resources
Scope and Sequence
Sample Pages