LIFEPAC® 2nd Grade Bible Unit 2 Worktext
Product Id - BIB0202 ISBN: 9780740319037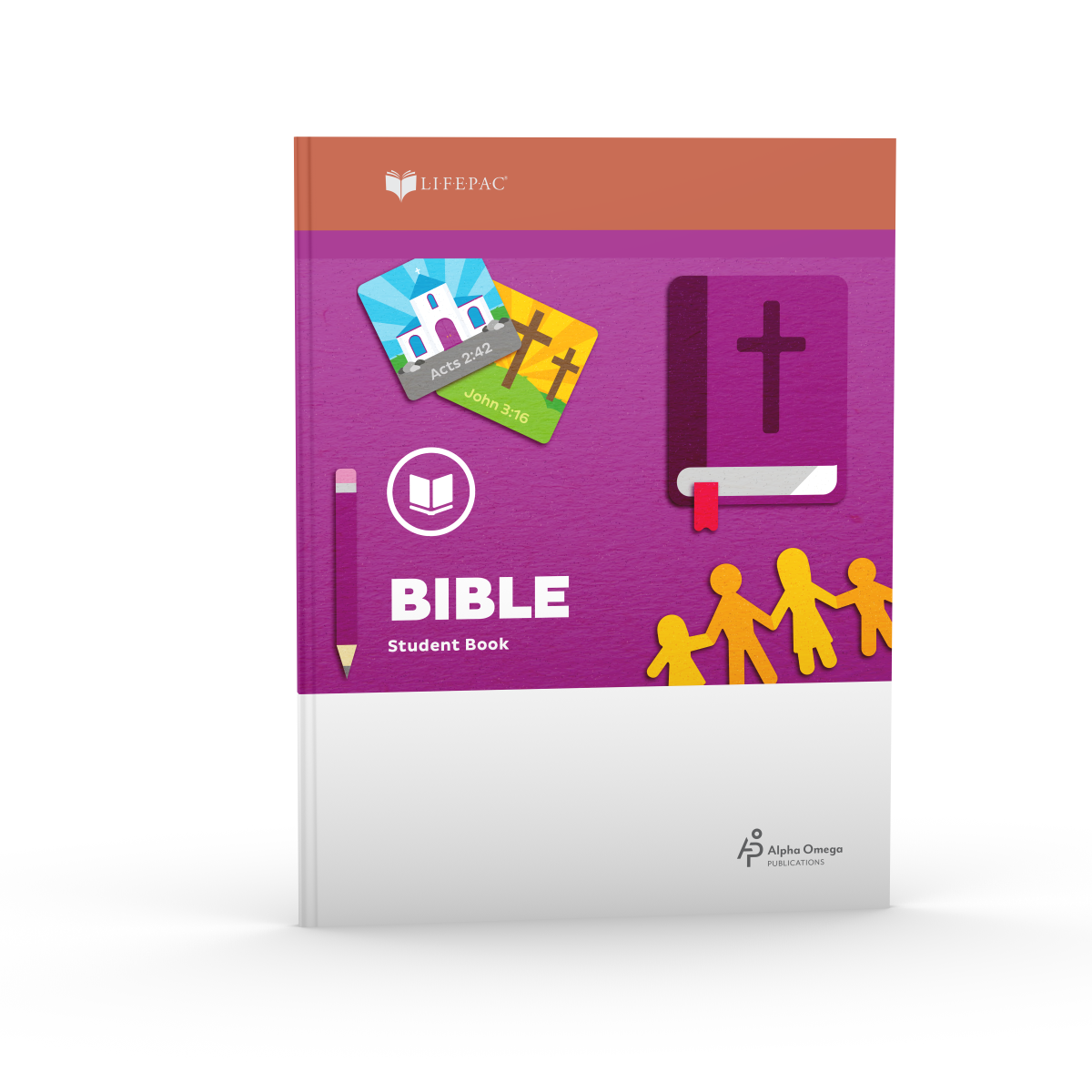 Help your second grade student grasp the truths of God's Word with the LIFEPAC 2nd Grade Bible Unit 2 Worktext. Lessons learned from the biblical story of Moses will delight your child as he studies this colorful, child-friendly Alpha Omega curriculum. At Alpha Omega Publications, we want your second grader to enjoy learning about the Bible!
Description
Is there anything more important than teaching your children to know and love the Scriptures? Are you looking for a curriculum that will help you do just that? Why not try LIFEPAC 2nd Grade Bible Unit 2 Worktext? Using lessons from the life of Moses, this child-friendly, consumable workbook, the second in a ten-part series, will impress upon your second grade student many important biblical truths. Your child will learn about Moses in Egypt, Moses in the desert, and how God and Moses talked to each other. Real-life application of these important biblical principles is encouraged throughout each lesson. Doesn't it sound great?
But that's just the beginning! The LIFEPAC 2nd Grade Bible Unit 2 Worktext contains content which is sure to please both you and your young student. Biblically-based lessons utilizing the King James Version of the Bible, come chockfull of colorful illustrations and a wide variety of oral and written exercises. Assessment of student progress is a breeze too with regular self tests and a unit test. And since each small worktext in this Alpha Omega curriculum series can be completed in as little as three to four weeks, your child will experience a great sense of accomplishment every time he finishes one. Why not do what thousands of other homeschool parents have done over the years? Order LIFEPAC 2nd Grade Bible Unit 2 Worktext for your child today!
Resources
Scope and Sequence
Sample Pages