LIFEPAC® 2nd Grade Bible Unit 4 Worktext
Product Id - BIB0204 ISBN: 9780740319457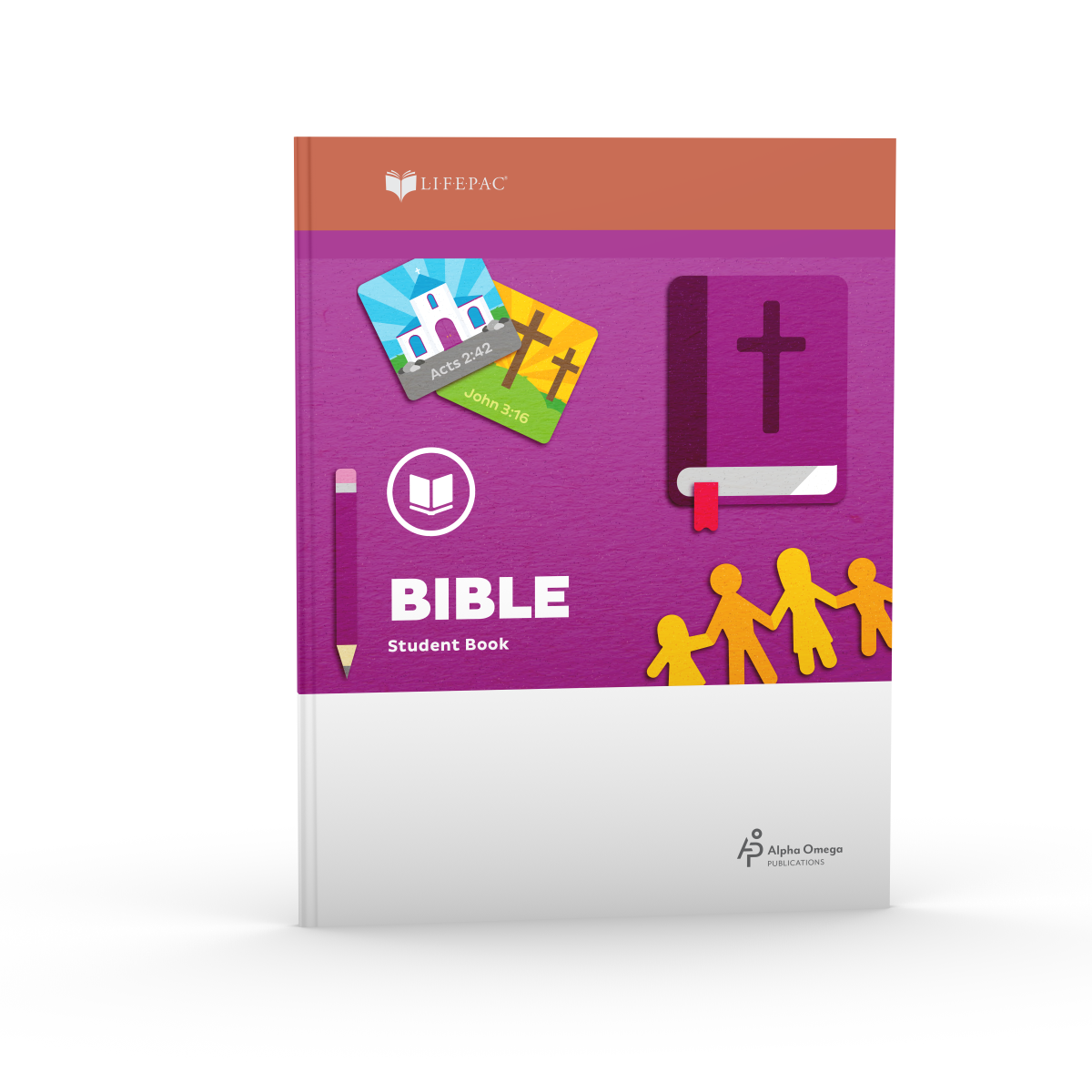 Does your child know how the Bible came to man? In LIFEPAC 2nd Grade Bible Unit 4 Worktext, your student will learn how godly men were inspired by God to bring His message to man. This colorful, consumable Alpha Omega curriculum worktext will keep your child's interest as it presents one of the most important doctrinal topics taught in the Bible.
Description
II Timothy 3:16 reminds us—All scripture is given by inspiration of God, and is profitable for doctrine, for reproof, for correction, for instruction in righteousness. The LIFEPAC 2nd Grade Bible Unit 4 Worktext focuses on the critical doctrine of inspiration. The fourth in a ten-part series, this colorful booklet presents lessons on several of the Bibles most prolific writers—Moses, Isaiah, Matthew, Mark, and Paul—as well how the translation of Scripture has made the Bible available to people all over the world. Is there anything more important than this?
And because these truths are so important, we have gone out of our way to be sure that your child will enjoy learning with LIFEPAC! Each booklet in this engaging Alpha Omega curriculum series is designed to reinforce biblical truth—but in a way that is sure to please your child. The LIFEPAC 2nd Grade Bible Unit 4 worktext contains appealing content which is sure to please your young Bible student. Biblically-based lessons utilizing the King James Version are filled with colorful illustrations and lots of fun activities and exercises. And since each small worktext in this ten-part series can be completed in as little as three to four weeks, your child will experience a great sense of accomplishment each time he completes one. Of course, parents need to be sure that children are learning, so assessment of student progress is provided through regular self tests and a comprehensive unit test. Why not give LIFEPAC a try? Order LIFEPAC Bible 2nd Grade Unit 4 Worktext for your child today!
Resources
Scope and Sequence
Sample Pages