LIFEPAC® 2nd Grade Bible Unit 7 Worktext
Product Id - BIB0207 ISBN: 9780740319051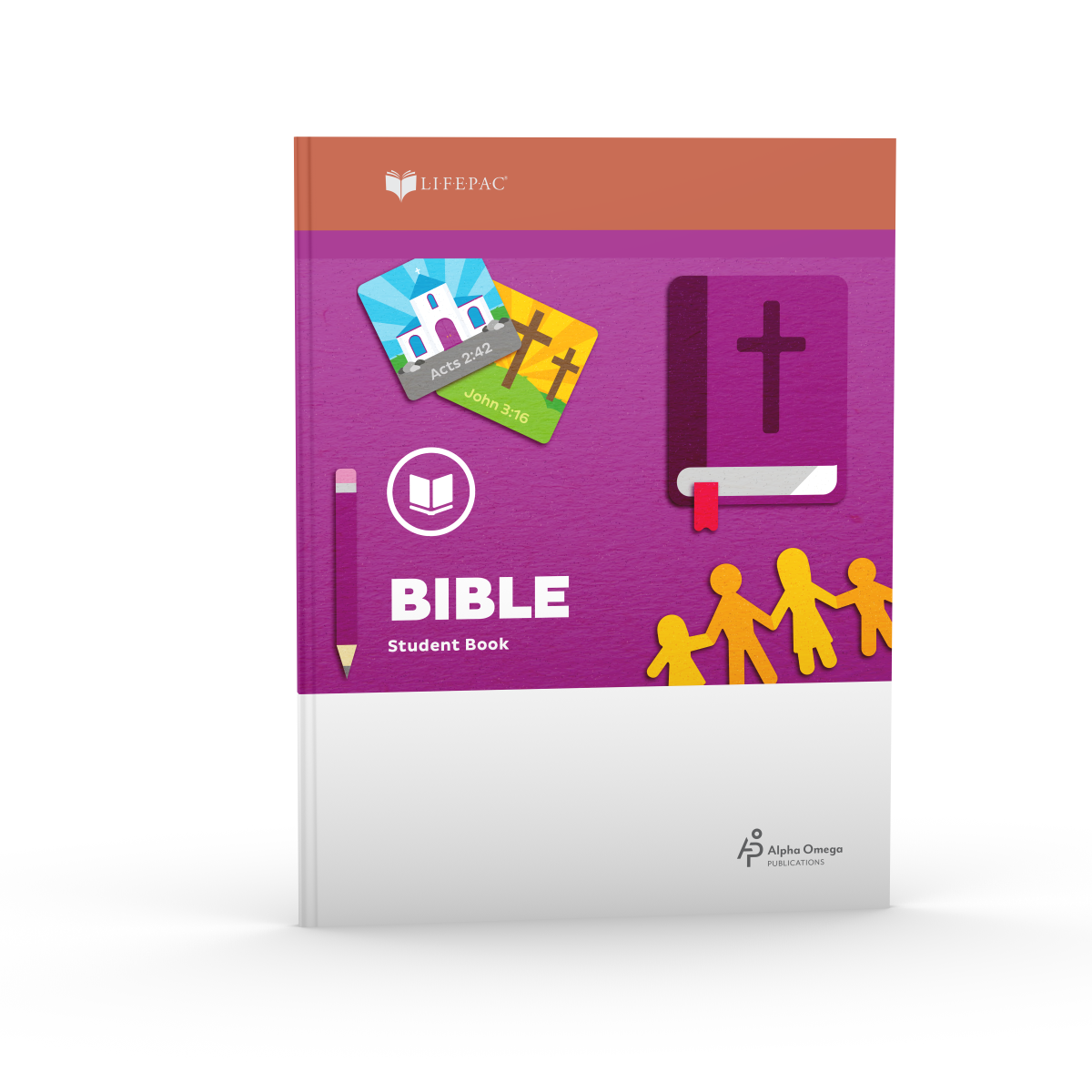 In the LIFEPAC 2nd Grade Bible Unit 7 Worktext your child will learn important lessons from an engaging study of the life of Joseph. At Alpha Omega Publications, we don't think studying the Bible should be boring—especially for a young child! And with this colorful, child-friendly Alpha Omega curriculum, it won't be!
Description
Train up a child in the way he should go, and when he is old, he will not depart from it. Are you looking for a curriculum that will help you train up your child? The LIFEPAC 2nd Grade Bible Unit 7 Worktext from Alpha Omega Publications is a great place to start! Using lessons from the life of Joseph, this child-centered, consumable booklet, the seventh in a ten-part series, will impress upon your second grade student the importance of standing up for what's right, just as Joseph did. Joseph's life—as a child at home, the brothers who hated him, and his time in Egypt as both a slave and a ruler—will teach your child many relevant truths about living a life of obedience to God. Imagine the impact of learning to stand for truth just like Joseph did!
This exciting Alpha Omega curriculum is going to captivate your child! And we think you're going to love it, too! The LIFEPAC 2nd Grade Bible Unit 7 worktext contains engaging content which is sure to please your young Bible student. Biblically-based lessons utilizing the King James Version are filled with colorful illustrations and lots of fun activities and exercises. And imagine the sense of accomplishment your child will experience when he completes this slim worktext—usually in just three to four weeks! Assessment of student progress is also a breeze with regular self tests and a comprehensive unit test. Parents just like you have depended on LIFEPAC Bible curriculum for more than 30 years—and we think you'll agree! Order LIFEPAC 2nd Grade Bible Unit 7 Worktext today!
Resources
Scope and Sequence
Sample Pages