LIFEPAC® 2nd Grade Math 10-Unit Set
Product Id - MAT0200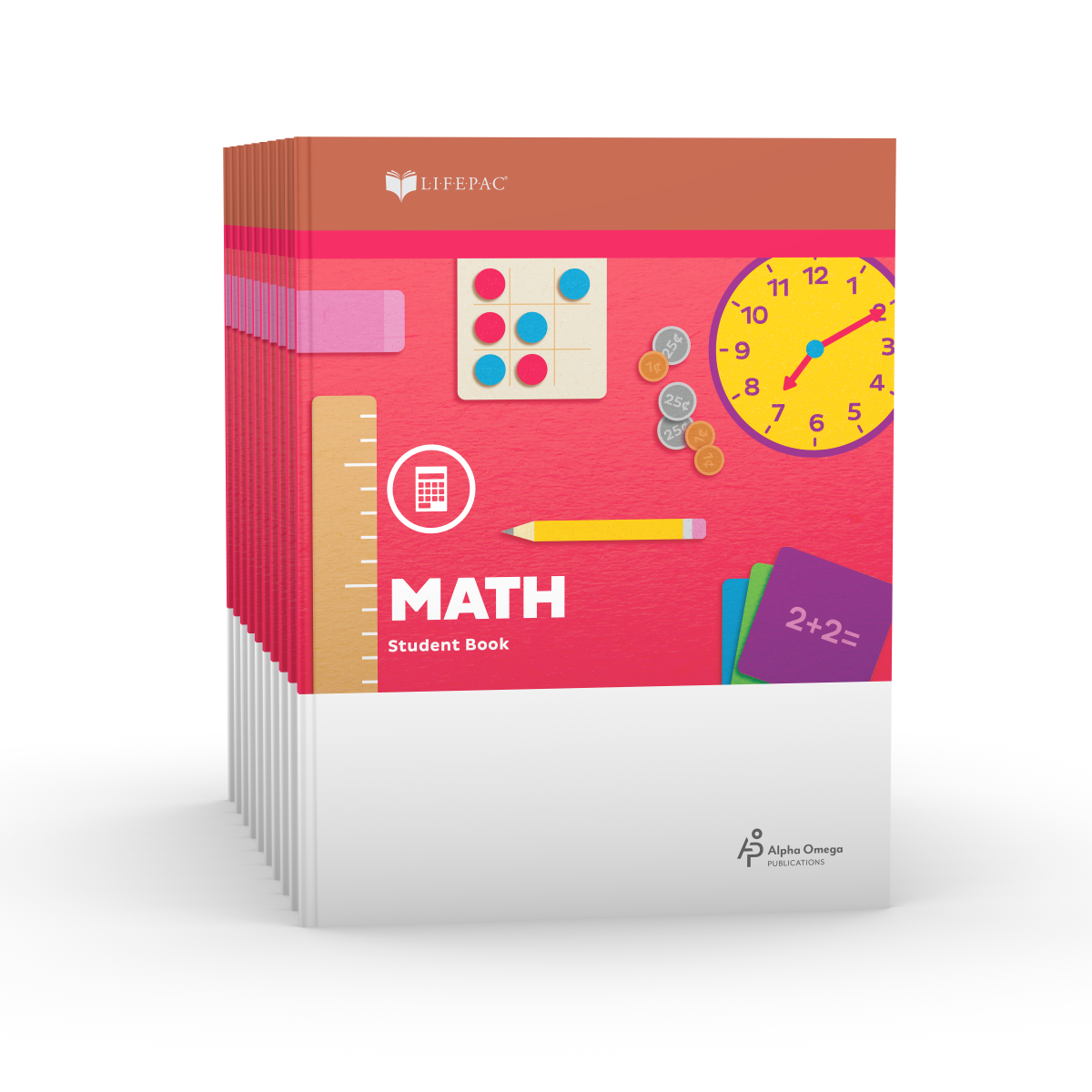 Ready to teach your second grader Math with the LIFEPAC program—but don't need the teacher's guide? Try the LIFEPAC 2nd Grade Math 10-Unit Set! These ten consumable worktexts provide math lessons for an entire year. Each worktext in this Alpha Omega curriculum includes full-color lessons, self tests, and a removable teacher-administered test.
Description
Are you interested in teaching your second grade child math lessons using the best-selling LIFEPAC homeschool curriculum, but already have a teacher's guide? We've got just the solution to meet your needs. The LIFEPAC 2nd Grade Math 10-Unit Set was created with families like yours in mind! This mastery-based math program contains ten colorful worktexts designed for growing math students. As your student progresses through this ten-part series, he will learn about numbers, place value, adding with carrying, subtracting with borrowing, fractions, measurement, coin conversion, time, directions, temperature, and much more! Each second grade math worktext in this Alpha Omega curriculum offers step-by-step lessons, fun activities, and lots of colorful illustrations—all designed to encourage mastery of taught concepts.
But let's take a closer look. The LIFEPAC 2nd Grade Math 10-Unit Set has child-friendly lessons that include fill-in-the-blank questions, puzzle activities, and graphing problems, to name just a few. And unlike big bulky textbooks, your child will be able to easily complete each of these slim worktexts in as little as three to four weeks, ensuring a regular sense of accomplishment! To encourage mastery of each taught concept, each worktext also contains concept reviews, self tests, and an end-of-unit test. It simply doesn't get any easier than this! Order your LIFEPAC 2nd Grade Math 10-Unit Set without the teacher's guide today!