LIFEPAC® Civics & World Geography Set
Product Id - HIS0915 ISBN: 9780867170429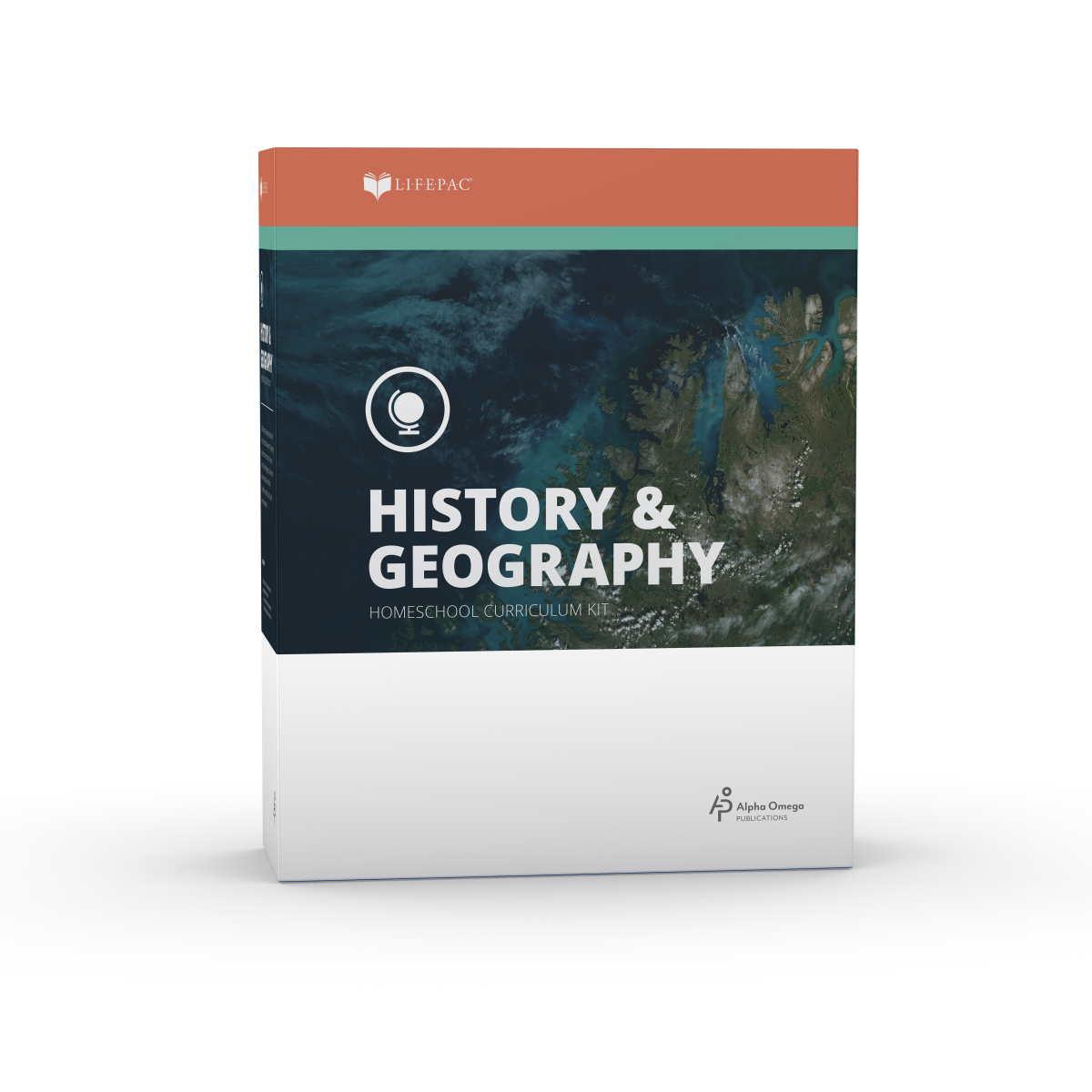 The LIFEPAC Civics & World Geography Set is a biblically integrated course presented in an engaging, student-directed worktext format. Ten consumable worktexts in this Alpha Omega curriculum cover lessons on the fundamentals of United States heritage, federal, state, and local government, career planning, citizenship, and the study of geography. A teacher's guide is included.
Description
Does your child understand civics and his role as a citizen? Does he know how to prepare himself for a career? With the LIFEPAC Civics & World Geography Set from Alpha Omega Publications, he will! This outstanding social studies course also integrates a biblical perspective into instruction in six major social studies strands. The strands presented include geography, history, government, citizenship, economics, and social studies. With lessons offered in ten color worktexts, the focus of LIFEPAC Civics & World Geography Set is a study of civics, careers, and geography. Your homeschooling child will love completing interesting lessons on the American colonies, government, the rights of citizenship, planning and preparing for a career, regions of the world, man and his environment, and more.
Let us take a look at a few more features that the LIFEPAC Civics & World Geography has to offer! Each LIFEPAC student worktext includes daily instruction and review, as well as ample opportunity for assessment of student progress. In order to encourage individualized instruction, a teacher's guide is included and designed to help you guide your student's learning experience according to his specific interests and needs. What could be more convenient? This must-have Alpha Omega curriculum resource includes teaching notes for each unit, a complete answer key, and information about additional resources and learning activities. Get everything you need for a full year of history! Order the LIFEPAC Civics & World Geography Set for your child today!