With this flexible, computer based curriculum you can customize student learning to fit individual educational needs.
Automatic Grading
Daily Work Report
Multimedia & Learning Activities
Revised Content
Get the SOS Complete Set, before it's gone!
For a limited time, save 40% on all SOS subjects. Plus, buy a Complete Set at 40% off and receive a FREE year of Monarch next year. Use code SOS40. Supplies are limited.
See what our customers have to say
"This is our first year homeschooling, and I have parents coming out of the woodwork asking me how to get started. I always point them to your website and curriculum first. The Godly thread throughout your programs has truly made a difference in my son and the rest of our family." - Lisa S.
"We really love the SOS curriculum. It is very easy to use and very helpful for a large family. It is a great product with grading all in one place. My children get to personalize their own page, which is fun for them, and it's rewarding for them to see their scores right away. I tell all that I come into contact with about SOS." - Mary J.
"My family and I wanted to say a huge thank you to Alpha Omega Publications. Our four kids have used SOS curriculum for the past seven years and have had tremendous results. They have excelled greatly over the years with their studies, and we know it is a result from taking classes through your curriculum." - Jessica C.
"I used to not like homeschooling at all. The curriculum I was using just wasn't working for me. So when I was getting ready to start 8th grade, my mom told me that she was going to try a new program for my English. That's when I started using Switched On Schoolhouse. Ever since then, 100% of my school has been SOS. I love the fact that I don't have to wait for my mom to come and grade my work. It does it for me! I am about to enter 11th grade, and I already have all of my SOS loaded on my laptop. This program has saved us a lot of time. Not only does it make learning much less boring, it makes it fun, which is something that I could have never said before I started this program." - Samantha B.
"I am a single/only parent. My youngest daughter 14, homeschools. I purchased SOS for her and began using it about a week ago. I may be going to work full time and was having to decide on homeschooling and public school. This has taken a burden off my shoulders! I LOVE this curriculum, and my daughter really enjoys it!" - Terrie M.
"We enjoyed our time using SOS products. They worked great for us! Our daughter was concerned about being ready for the challenges of college, especially having to wait a year to begin. She is doing wonderfully. Thank you to everyone there. We recommend SOS when people ask us what we did for homeschooling." - Linda Q.
"We just started using Switched-On Schoolhouse about a month ago and you are a blessing. My son has Autism. He loves SOS, and he is learning. If he does get stuck, he can always try again, which is very important to him. Grandma helps him with any questions during the day. She had been scared to death of homeschooling, but SOS helps her have confidence." - Heidi K.
"We are so happy we decided to homeschool our children. We feel they are receiving the best education possible with the AOP curriculum." - Yvonne S.
"I appreciate Alpha Omega Publications because it provides a wide spectrum of education on all levels of academic achievement." - Sandra C.
Switched-On Schoolhouse Placement Tests
This handy resource eliminates learning gaps and ensures proper placement with diagnostic tests for grades 3-12. Test subjects include Bible, history and geography, language arts, math, and science.
Awards & Recognition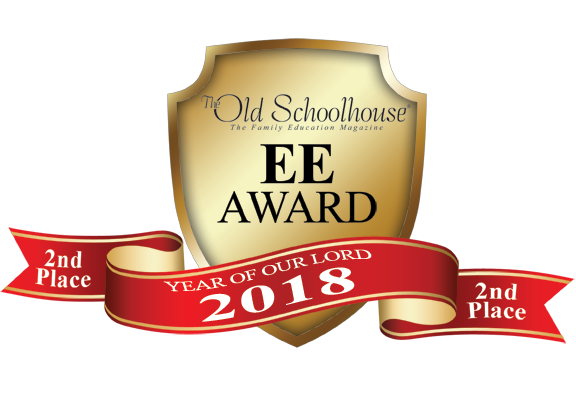 Want More Info?