Overview
Switched-On Schoolhouse is a comprehensive, Christian homeschool curriculum that offers computer-based learning for grades 3-12. With animation, video clips, and other fascinating multimedia, Switched-On Schoolhouse is the perfect Christian homeschool curriculum for today's generation. With this flexible, best-selling curriculum, you can customize student learning to fit individual educational needs.
Awards & Recognition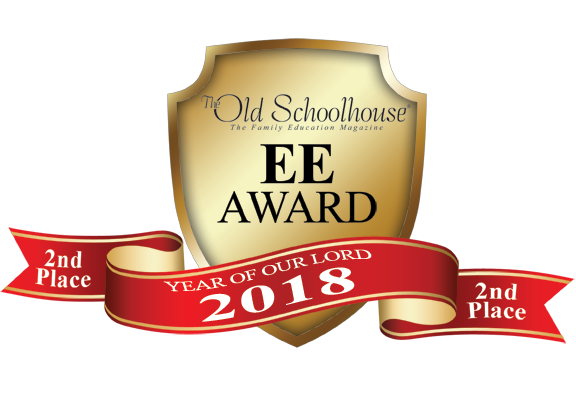 Features
Automatic Grading
Parents can easily preview assignments and keep track of student scores, assignments, and grading needed to be completed. This wonderful time-saving feature gives parents more hands-on time with students and less time with paperwork.
Multimedia & Learning Activities
Put students on the edge of their seats with captivating videos, maps, timelines, and more. Plus, challenge students to grasp difficult concepts and retain facts with hands-on practice.
Daily Work Report
Track your student's day-to-day progress with this handy report tool! Parents can quickly view daily student activity, promote student accountability, and print valuable records for documentation.
Revised Content
Unlike traditional textbooks, Switched-On Schoolhouse brings your child up-to-date information, more activities, new problems, and text changes.
Switched-On Schoolhouse Subjects
Bible

History & Geography

Language

Arts

Math

Science

Electives
Switched-On Schoolhouse Placement Tests
Take the guesswork out of placing your child into the award-winning Switched-On Schoolhouse (SOS) curriculum with the Switched-On Schoolhouse Placement Tests from Alpha Omega Publications. Whether your child is changing curriculums or homeschooling for the very first time, this helpful resource contains easy-to-use tests that will accurately place him into the appropriate SOS grade level. Just imagine, no more wasted time or expense teaching Bible, Language Arts, History & Geography, Math, and Science courses that are either too easy or too hard for your child's abilities. What's more, you'll eliminate learning gaps and keep your child's education with Alpha Omega curriculum on track as you prepare homeschooling lesson plans that teach to his learning edge. What could be better?
Switched-On Schoolhouse Placement Tests
This handy resource eliminates learning gaps and ensures proper placement with diagnostic tests for grades 3-12. Test subjects include Bible, history and geography, language arts, math, and science.
Product ID: USOSDT
$19.95
Add To

Cart