LIFEPAC® 2nd Grade Bible Unit 8 Worktext
Product Id - BIB0208 ISBN: 9780867171181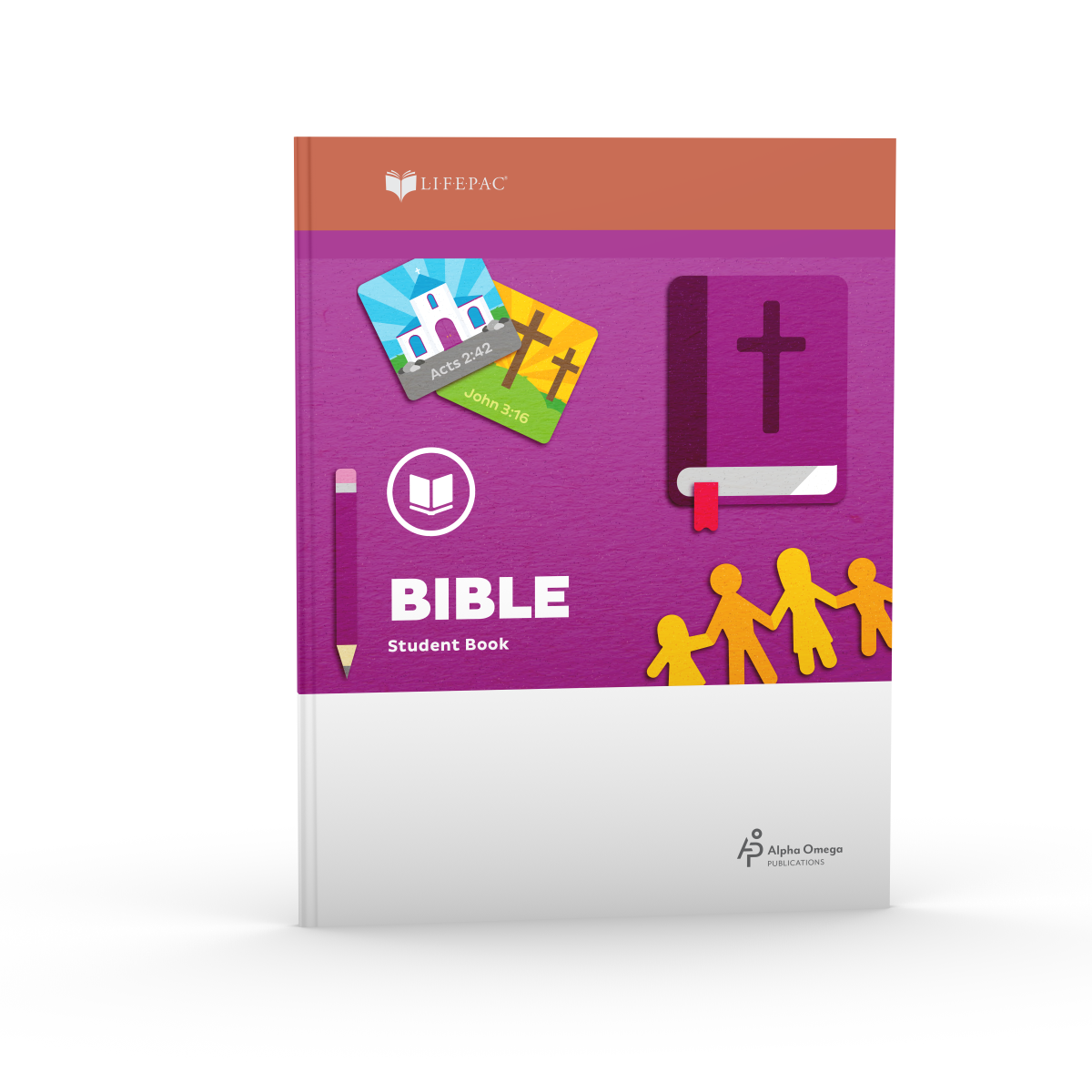 Does your child know how much God values families? Through the example of several biblical families, LIFEPAC 2nd Grade Bible Unit 8 Worktext teaches about God's plan for the family. Written for young readers, this colorful, consumable Alpha Omega curriculum will keep your child's interest as it presents very relevant truths from God's Word.
Description
In a culture intent on tearing down the institution of the family, how will you instill a biblical view of family into your child's heart? What does the Bible really say about the family? The LIFEPAC 2nd Grade Bible Unit 8 Worktext focuses on this critical question. The eighth in a ten-part series, this colorful booklet presents lesson designed to help your child better understand what a family is and why God created them. Real life lessons—both good and bad—learned from Adam's family and Abraham's family help point children to the truth.
And because these truths are so important, we have gone out of our way to be sure that your child will enjoy learning with LIFEPAC! Each booklet in this engaging ten-part series is designed to reinforce biblical truth—but in a way that is sure to please your child. The LIFEPAC 2nd Grade Bible Unit 8 worktext contains appealing content which is sure to please your young Bible student. Biblically-based lessons utilizing the King James Version are filled with colorful illustrations and lots of fun activities and exercises. And since each small worktext in this Alpha Omega curriculum can be completed in as little as three to four weeks, your child will experience a great sense of accomplishment each time he completes one. Of course, parents need to be sure that children are learning, so assessment of student progress is provided through regular self tests and a comprehensive unit test. Why not give LIFEPAC a try? Order LIFEPAC Bible 2nd Grade Unit 8 Worktext for your child today!
Resources
Scope and Sequence
Sample Pages