LIFEPAC® Health Quest Unit 1 Worktext
Product Id - EL9601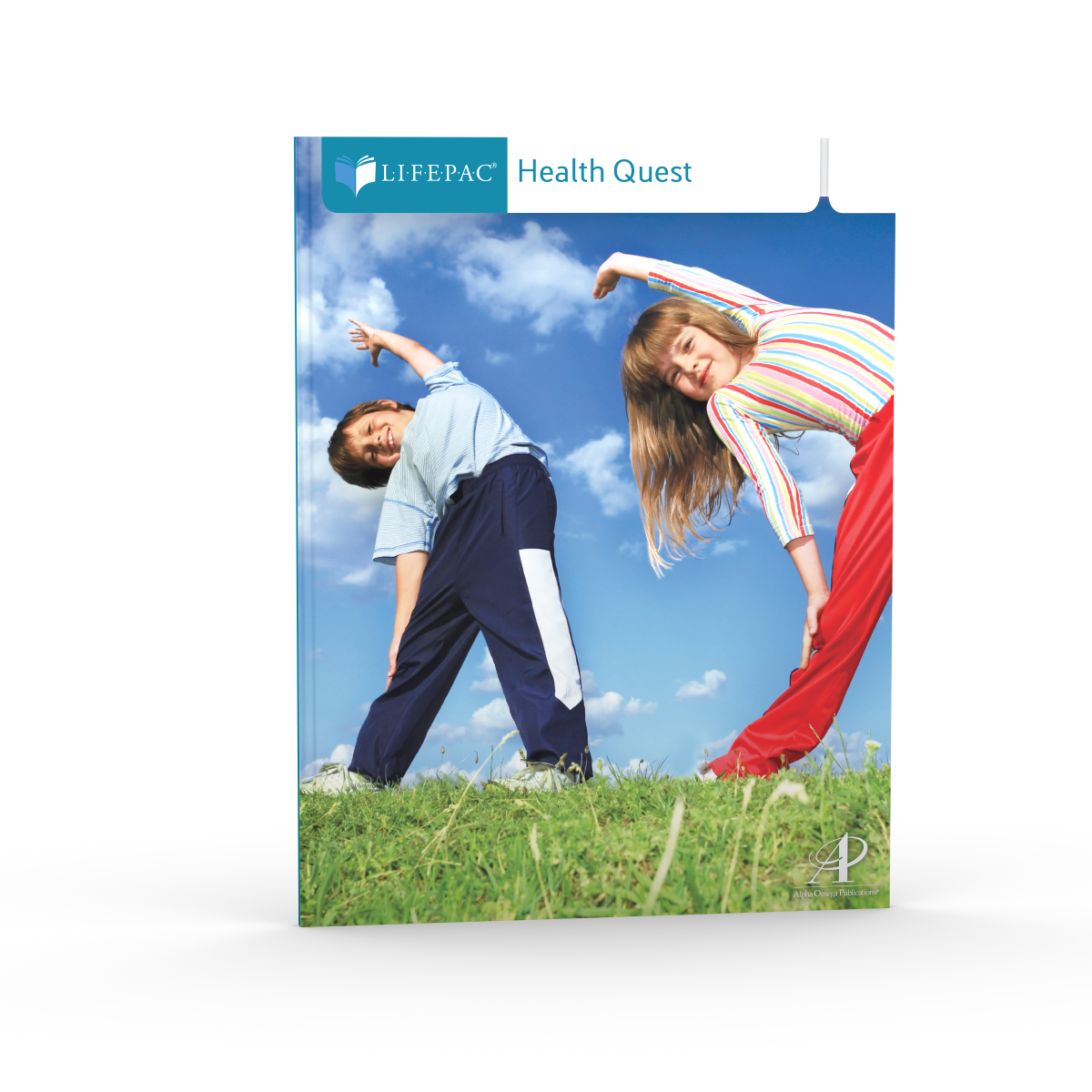 Does your young homeschooler know all of his body systems? If not, get the LIFEPAC Health Quest Unit 1 Worktext! This fully-illustrated, consumable text offers a step-by-step look at God's complex design of human body. Additional topics in this Alpha Omega curriculum include physical development stages, from conception to adulthood. Tests are included.
Description
Do you want to add a health elective to your young homeschooler's courses? Do you want a fun-to-study worktext that teaches body systems and human development? If you answered "Yes" to both of these questions, the LIFEPAC Health Quest Unit 1 Worktext from Alpha Omega Publications is just what you need! Made for grades 4-7, this bright, engaging elective worktext contains an in-depth look at physical health, the body systems, and human growth and development! Complete with Christian-based content, this consumable homeschool worktext presents physical health with age-appropriate, appealingly illustrated lessons. This first in a series of five health curriculum worktexts comes with helpful vocabulary lists, clearly outlined objectives, and interesting health activities!
 
What else is included? The LIFEPAC Health Quest Unit 1 Worktext also has a wide variety of question formats to test your child's knowledge, like fill-in-the-blank, matching, multiple choice, and circle-the-answer! And here's more good news. If your young learner is often unmotivated to complete lessons in large textbooks, he'll fall in love with this thin, encouraging consumable worktext which only takes three to four weeks to complete! Plus, this best-selling Alpha Omega curriculum uses mastery learning techniques like consistent reviews, self tests, and one removable teacher-administered unit test to ensure your student is retaining information! So, if you're ready to teach your child about body systems and parts, get the LIFEPAC Health Quest Unit 1 Worktext! Order your copy today.
Resources
Scope and Sequence
Sample Pages