Top 10 Uses for Your Christmas Fruitcake
Posted in Homeschool View on Thursday, December 4, 2014

M'm! M'm! Fruitcake! #saidnooneever
If you're not quite sure what to do with that scrumptious, mail order fruitcake from your favorite gift-giver, don't worry. We've got your back! Though re-gifting is the classic solution, take a look at 10 alternative uses for your mass-produced gift.
1. Wreath
What better way to welcome visitors to your humble abode than with a front door adorned with a colorful fruitcake?
2. Tree Topper
If the bulbs on your star have burned out, complete your Christmas tree with a vibrant topper that's sure to impress your holiday guests.
3. Paperweight
As the end of the homeschool semester approaches, keep your kids' papers in place with a festive new desk decoration.
4. Spare Tire
Stow your gift in the trunk to ensure you won't be stalled on the side of the road when you take a road trip to visit the family on Christmas.
5. Pencil Holder
Help your homeschooler keep track of writing utensils by keeping them confined in a single area.
6. Mr. Fruitcake Head
If your fruitcake happens to be square, keep the kids entertained with a homemade version of Hasbro's popular toy. Raid the house for a pair of googly eyes, pretzel ears, a licorice mouth, a gumdrop nose, and craft stick arms and legs, and your kids will have hours of fun assembling and reassembling Mr. Fruitcake Head.
7. Bookend
Hold your homeschool books or favorite novels in place upon the shelf with a decorative, seasonal bookend.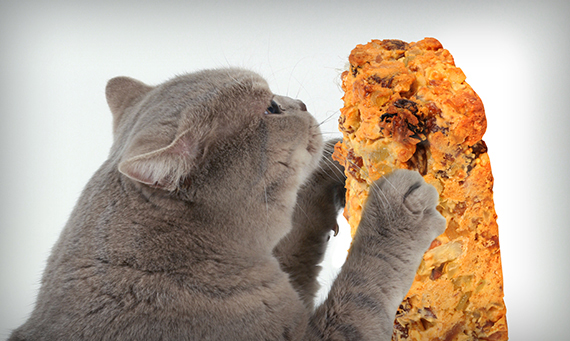 8. Cat Scratching Post
Keep the family pet out of trouble with a Christmas gift of his own!
9. Doorstop
When it's time to pack those Christmas decorations away, use your new gift to make transporting boxes into storage a breeze.
10. Christmas Feast Centerpiece
Carve out a couple holes on top of the cake, place some classy candles inside, and you'll be ready to host the family gathering at your place!